Accomodations • Special Events • Art Retreats • Meditation and Yoga • Environmental Studies
ACCOMODATIONS
The Pond House is a perfect setting for meals, lectures, late nights and early mornings around the stone fireplace.
• 1200 sq foot community meeting room
• 2 large private bedrooms in the Pond House
• Dormitory-style accommodations for 8 in the "bunkhouse" (adjacent to the Pond House).
• Camp in the pond area or forests
• Local bed & breakfasts or hotels
Pond House has 2 bathrooms with showers, and a washer and dryer. Several latrines and wash-houses and an outdoor hot shower.
Ample indoor and out door space for all types of events. Email or call for rates and schedules. back to top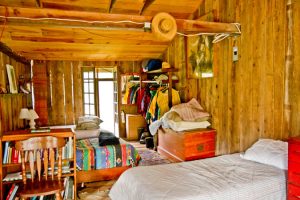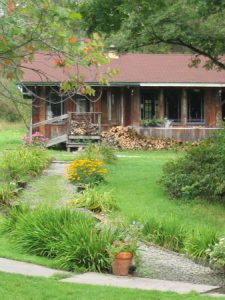 SPECIAL EVENTS
The farm is an ideal setting for celebrating special occasions.
For outdoor events, there are a variety of settings and views to choose from. For smaller events or cold or inclement weather,the Pond House can accommodate parties of up to 50 people.
Tents are also a great option for any gathering.Call or email to inquire about catering, pricing and availability.
Ample indoor and out door space for up to 20 artists. Email or call for rates and schedules. back to top
ART RETREATS
Students, artists and teachers are invited use the farm for study and practice.
Nature inspires creativity and reflection in a rustic yet comfortable environment.
Sheds and barns have been converted to studio spaces. Walls, tables, and proper lighting provide the artist with a close relationship to the outdoors with the protection of working under-cover. Gazebo-style tents are also used to provide shelter anywhere on the farm. back to top

[uxgallery id="2″]
MEDITATION AND YOGA
The quiet simplicity of the buildings and surrounding fields,ponds, and woodlands lends itself to spiritual study, meditation and contemplation.
The meeting room in the Pond House provides a spacious (1,200 sq. feet), warm atmosphere with fieldstone walls, fireplace and hardwood floors. Windows all around take in the light and beauty of the farm. back to top
ENVIRONMENTAL STUDIES
Students and teachers use the land and its resources for study. The Pond House is used as the primary indoor classroom.
We run an organic farm and provide an opportunity for teachers and students to study sustainable agriculture and land preservation practices. back to top